Discussion Starter
·
#1
·
Hey all, found a horrible discrepancy between the ST owners manual and what is actually in the car.
So I will give you some background so you can see how I got to this point and made my mind boggling discovery!!
So I'm in my garage this morning fitting the gel overlay badges that arrived yesterday. I hear the mailman outside at the box, he had something for me, LED bulbs for my reverse lights. Cool I'm playing with the car anyway, so decide to throw them in, (Way Brighter than the stock filament ones that were in there.) anyway while I'm playing around there with the tail lights, something happened, which I'm unsure how, I blew the fuse for Reversing lights and sensors.
Not a big issue I'll just change the fuse, or so I thought!!!
Grabed my Owners Manual which looks like this :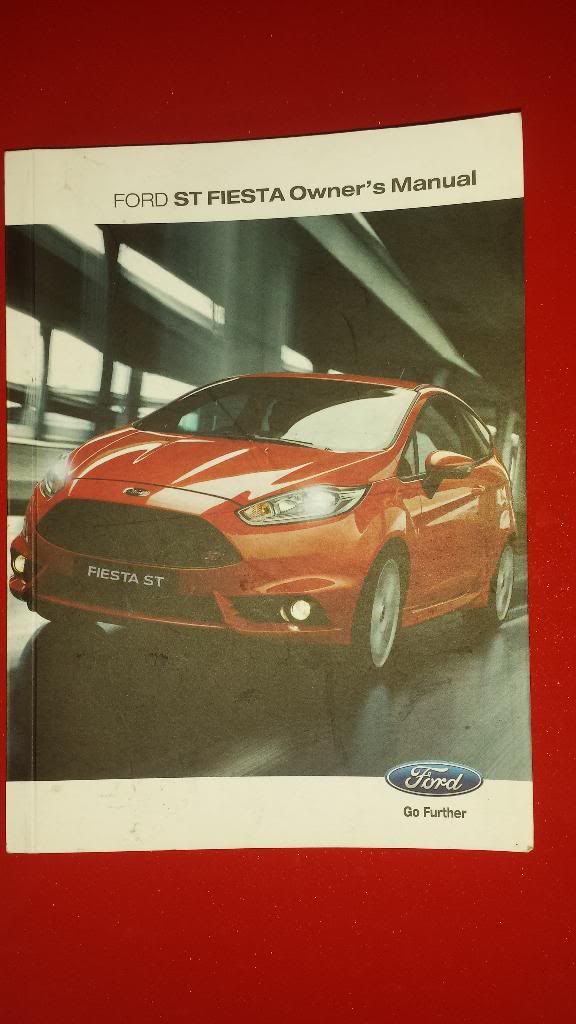 Flicked to the pages where the Fuse box sketches are and the legend, looked like this :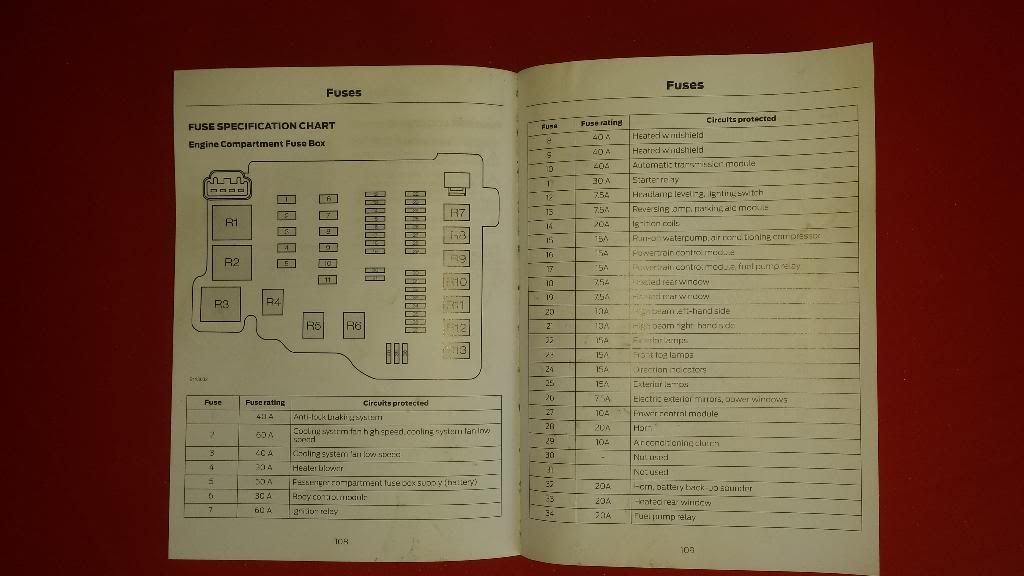 Ok, all good, Identified the fuse and opened the bonnet and accessed the fuse box, however when I opened the fuse box this is what I found:
Straight away, Alarm bells, hold on, something here is just not right. The image in the book is the same as what's under the bonnet, but the amperage of the fuses and the fact that there is some missing from locations where the manual says there should be some just doesn't add up, plus at the location where there is supposed to be a 7.5A fuse for my reversing lights, there is a 10A fuse which is intact. Proceed to remove every fuse, 1 at a time but cannot find any blown one.
Ok, never fear there is another fuse box behind the glove box, I'll check that one! So back to the manual for a layout of this box and a legend, here's what I find in the Manual :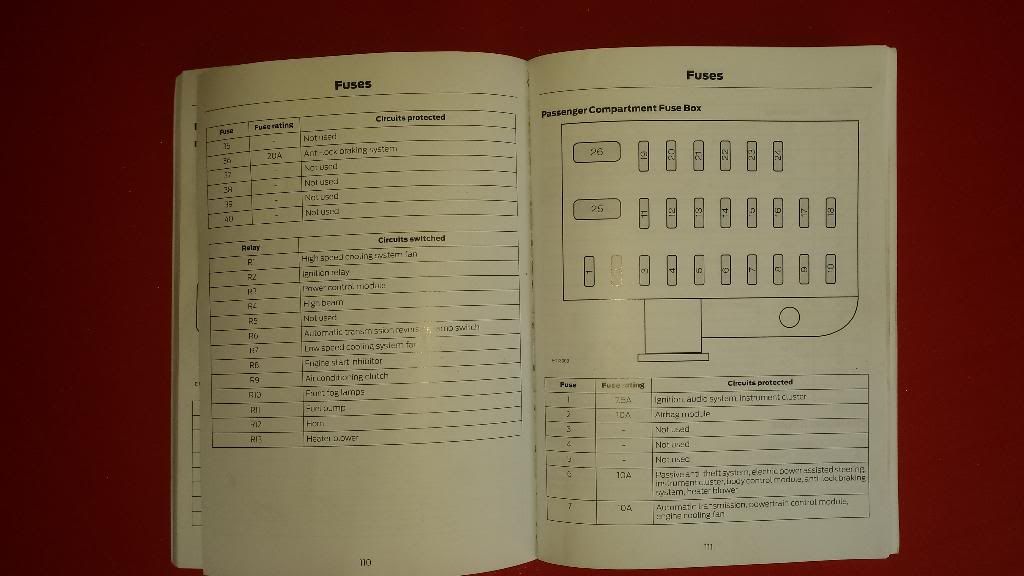 No mention on legend of reversing lights, Think to myself I'll take a look at this fuse box anyway, this is what that fuse box looks like: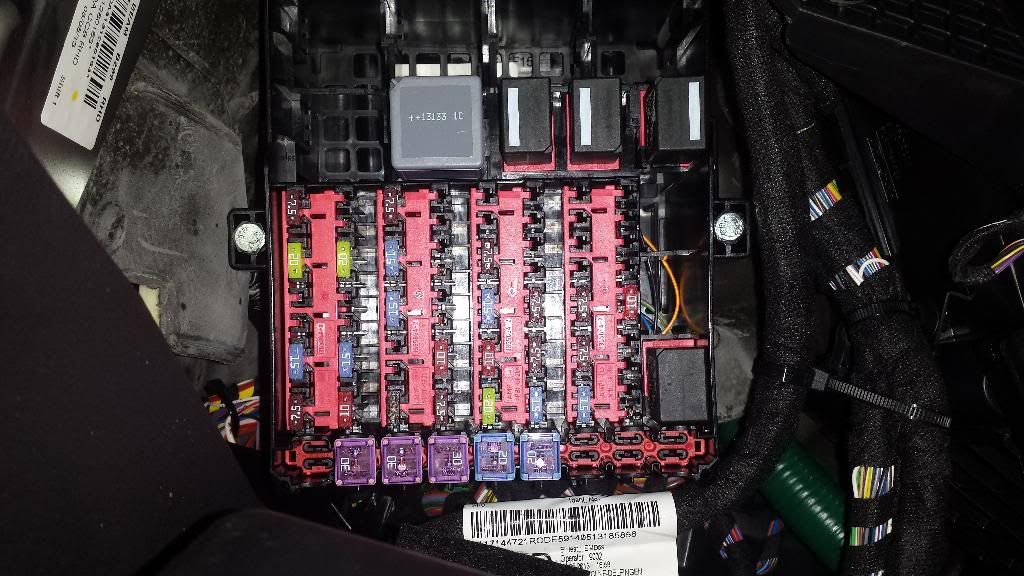 Now, I am an electrician, so I have a fair idea of what I'm looking at! This fuse box looks NOTHING like the one in the manual, nor is it numbered or labeled in anyway. So I once again proceeded to remove each fuse 1 at a time, this time I found a blown 7.5A fuse, correct amperage as the legend says, but very far from the location specified in the manual. This whole ordeal turned what should have been a 5 min job into over 2hours.
When I had my problem sorted, I dropped round to the service dept of my local Ford Dealer, To inform them of the discrepancy in my manual and to see if maybe they had a revision! The guys there were aware of the discrepancy but were not able to provide me with any alternate drawings or legends. Apparently when the Focus ST arrived here first, it's manual had a similar discrepancy. Was instructed to contact Ford Aus by phone to see if any other documentation was available. So I get through to some paper pusher at Ford HQ, and all that she can do for me is direct me to their website where I should be able to find a maintenance manual for my ST,,,,, FAIL no manuals for WZ fiesta on their site, only goes to WT!
So in conclusion I am posting this thread so every ST owner is aware of this discrepancy I have found, and You can cross check between your manual and Car and see if you have the same issue.
Anybody that does have the correct drawings and legend, can you please post them or links to them, as I do not wish for such an issue to arise again. and if in the future I pop a fuse, I'd like to be able to easily replace it without the same headaches I got today!!